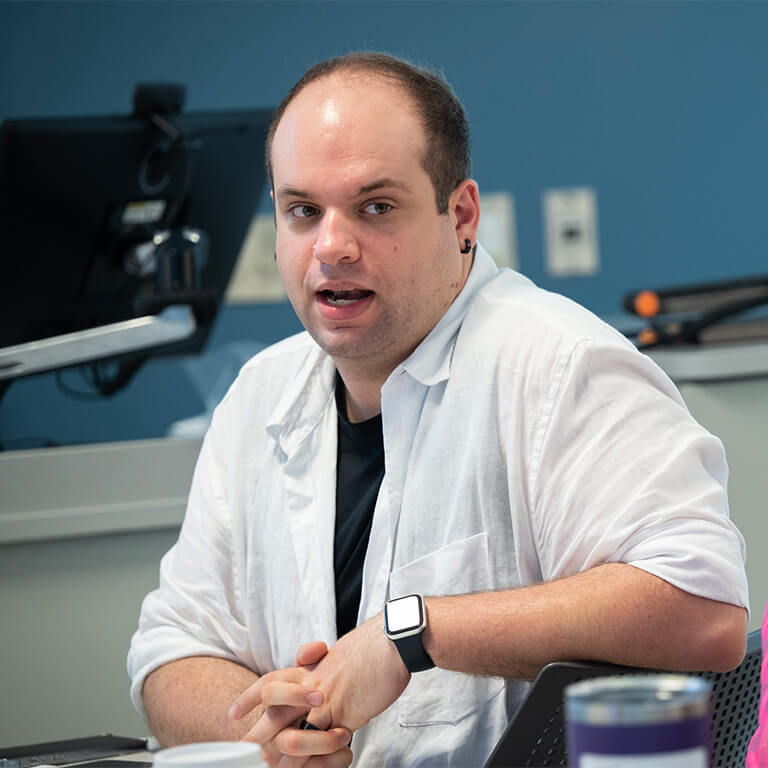 Phone:

(812) 856-3832

Email:

colames@indiana.edu
Campus:

IU Bloomington
Global and International Studies Building, 4015

Full Biography
Colton Ames is associate director for the Institute for European Studies (EURO). He also serves as EURO's Director of Undergraduate Studies, the coordinator for EURO's Jean Monnet programs with the European Union, and the coordinator for the Midwest Model EU simulation. As one of EURO's faculty members, he also regularly teaches classes in European Union Studies and is a facilitator on the Brussels-Luxembourg Study Tour for K-12 Educators run by the University of Pittsburgh and the University of North Carolina-Chapel Hill.  
Colton's specialty is international education and he first joined EURO in Fall 2021 as part of the Windows to the World project to develop curriculum materials for K-12 educators. Since then, his role at EURO has expanded to manage educational outreach programming on Western Europe and the European Union alongside seven other Area Studies Centers at the Hamilton Lugar School. His grant portfolio amounts to nearly $1.3 million with successful grant applications to the US Department of Education, the European Commission, the National Endowment for the Humanities, the Union for the Dutch Language, and the Queen Wilhelmina Professorship Foundation.
Colton is completing his doctorate in the Department of Curriculum & Instruction at the IU School of Education where he conducts research on international forms of citizenship education. His research examines how citizenship and national identity are developed in schools around the world and how those ideologies are framed by a nation's political climate and international affairs.